Pell Appeal
The Victorian Court of Appeal has today upheld  on appeal Cardinal George Pell's convictions for sexually abusing two then 13-year-old boys. Cardinal George Pell's appeal failed.
On 11 December 2018, Cardinal George Pell was convicted unanimously by a jury of 12 men and women in the County Court of Victoria of five charges of sexual offending against two young choir boys in 1996 at St Patrick's Cathedral, East Melbourne.
The jury deliberated for 5 days, eventually finding Pell guilty on all five charges, being one count of sexual penetration of a child under the age of 16 and four counts of indecent assault of a child under the age of 16.
This was Pell's second trial in relation to these offences. The first, in August 2018, resulted in a hung jury. A mistrial was declared and the second trial was ordered.
Victorian County Court Chief Judge Peter Kidd sentenced Pell to six years imprisonment, with a minimum of three years and eight months to be served before he would be eligible for parole.
Pell's legal team successfully applied for leave to appeal.
The appeal was heard by the Victorian Court of Appeal over two days on 5 and 6 June 2019, by Supreme Court of Victoria Chief Justice Anne Ferguson, the president of the Court of Appeal, Justice Chris Maxwell, and Justice Mark Weinberg.
Pell's legal team appealed on the following three grounds:
The verdicts are unreasonable and cannot be supported having regard to the evidence because on the whole of the evidence, including unchallenged exculpatory evidence from more than 20 Crown witnesses, it was not open to the jury to be satisfied beyond reasonable doubt on the word of the Complainant alone.
The Trial Judge erred by preventing the defence from using a moving visual representation of its impossibility argument during the closing address.
There was a fundamental irregularity in the trial process because the accused was not arraigned in the presence of the jury panel, as required by sections 21 0 and 21 7 of the Criminal Procedure Act 2009.
The first ground, that the verdicts were unreasonable based on the evidence as the jury could not have been satisfied beyond reasonable doubt, required the Justices to find that the jurors must have had a reasonable doubt, not just that they could have. This is a very high threshold to meet.
The second and third grounds were issues of technicalities.
The defence was denied the opportunity to present a 19-minute video said to demonstrate the positioning of people in the cathedral at the time of the offence. Chief Justice Kidd had ruled it was inadmissible as it may have been viewed by the jurors as evidence and no new evidence is allowed to be presented during closing addresses.
The third ground concerned the issue that Pell was not asked if he pleaded guilty or not guilty directly in front of the jurors.
Pell's case is an emotive one. The legal case tested whether or not one man, Pell, had sexually abused two choir boys at St Patrick's Cathedral in the 1990s. For some people it carried far greater weight. It was vindication for their suffering. A public reproach for the sins of the Catholic Church. Retribution. Atonement. A reaffirmation that no man is above the law. One case, revolving around specific events, with specific facts, would never satisfy such purposes, but it has, and will continue to cause intense debate across Australia and internationally.
Contact Our Firm Securely or Call (02) 9283 5599
To this end, Koffels Solicitors & Barristers have made substantial headway into providing support and compensation for those individuals who have suffered through sexual abuse. Due to the fact we are working with victims on a regular basis, we see first hand and understand the incredible impact that this abuse has on the life of an individual.
In many cases the offences were brought to the attention of superiors yet no action was taken against these predators. The very real difficulties so far in life that have arisen as a direct result of the abuse will form part of the compensation that we will seek on your behalf. For a private and confidential conversation with Mr Koffel to discuss your experience and the possibility of a claim, please contact us using our secure and private online form here or to be sure call Ross on 02 9283 5599.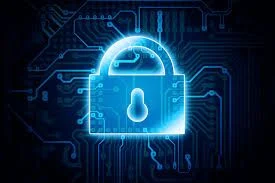 If you have any information about Chute, particularly regarding his time at Marist College Penshurst, relating to any abuses he may have committed, please contact us on our encrypted secure forms here.