Surviving Child Abuse As An Adult
My name is Sharon, and I am a personal injury lawyer with Koffels Solicitors and Barristers in Sydney. Since 2012 I have assisted hundreds of survivors of child abuse with their compensation claims. I am also a registered nurse with more than 10 years of frontline psychiatric nursing experience. So I understand how difficult one's life can be living with childhood trauma and psychiatric conditions.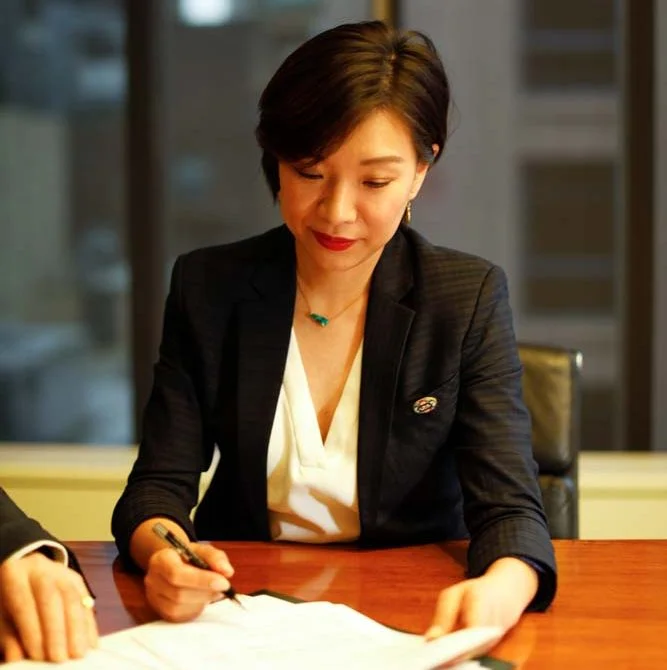 As an Associate Lawyer specialising in Personal Injury and Sexual Abuse, the questions I hear most often from my clients include:
"Thinking about what happened makes me feel sick, but I couldn't stop thinking."

"Every time someone says something or I see something, my head just goes back to that horrifc place"

"I feel trapped inside my body. I feel like I am just different to everyone else"

"Am I normal?"

"What should I do?"
The answers we've found to be most helpful to those clients are:
"Self-awareness of your thoughts and feelings is the first step towards healing."

 "You are not alone. It is not normal to feel in that way, however, it is a very common reaction for those who experienced childhood trauma."

 "Accepting all feelings, thoughts, allowing yourself not to feel ok. Learn to sit with them, walk along with them and wait for them to pass. If you try to avoid or suppress your feelings, it will only make them grow stronger."

"Recovering from childhood trauma is often a long and bumpy journey. Nobody can change what has already happened, but there are things you can do now to make a difference in the future.
This is what you can do now:
Report to the police if you have not done so.
Seek help and get psychological support.
Know your rights and options of compensation.
What is child abuse from a legal perspective?
There are five main subtypes of child abuse:
     

Physical abuse;

     

Emotional abuse;

     

Neglect;

     

Sexual Abuse;

     

Exposure to family violence.
According to the Australian Bureau of Statistics, in 2016, approximately 2.5 million Australian adults (13%) have experienced abuse during their childhood. This includes 1.6 million adults (8.5%) who experienced childhood physical abuse and 1.4 million adults (7.7%) who experienced childhood sexual abuse.
The majority of persons who experienced childhood abuse knew the perpetrator and experienced multiple incidents of abuse.
Psychological support
Recovering from childhood trauma can be a bumpy journey.  It would help if you had the right support along the way to go through the rough patches.
Unlike some other traumatic events where the stories may be easier to retell and share with others, many survivors of child abuse remain silent.  The Royal Commission's report shows that it takes an average of almost 24 years for survivors to tell someone they have been sexually abused as a child.
Unresolved childhood trauma is treatable. However, while support from friends and family can be a stabilising factor when the intrusive, unwanted memories and negative emotions become constant worries or even overwhelming, this will be the time to get some professional support.
Crisis support
If you are experiencing a mental health crisis or struggling with suicidal thoughts, please call 000 or your local mental health helpline immediately. 
Immediate Counselling
If you feel overwhelmed and want to have psychological support or counselling over the phone, there are various support services you will be able to access
Psychological treatment for long team wellbeing
The first thing to do is talk to your GP.
Your GP can refer you to a psychiatrist or clinical psychologist.
When you talk to your healthcare providers about such a difficult experience, we encourage you to talk to someone who has experience in providing therapy and support to survivors of child abuse.
If you want to know which clinical psychologist around you has experience in dealing with childhood trauma, you can visit the website of the Australian Psychological Society.
Please make sure you tick the box of "Search by Issue ->Trauma/Harm -> adult survivors of sexual abuse" when you are conducting the searches. 
Report to the police
We all know that if a child is in immediate danger or at risk of abuse, we should go to the Police. However, when it comes to historical child abuse matters, many survivors hesitate to make a report.
There are no time limitations or "statute of limitations" on reporting child abuse to the police. If the perpetrator still alive or you are unsure about their current status, we encourage all survivors to make a formal report to the police.
If the perpetrator has passed away, you can still submit a report to the police, and sometimes there are good reasons to do so, especially if the abuse happened in an institution.
In many states, apart from going into your local police statement to make a report, you may be able to initiate your reporting in other ways. For example, you can Google the keywords "Reporting Historical Sexual Abuse to police" + "name of your state."
You can contact Victim Services in your state if you need some support in making a police report.
Compensation
You may be entitled to compensation if you are a survivor of child sexual abuse. Survivors of child abuse may be able to receive compensation from the Victims Compensation Scheme or a Civil claim. In addition to the above options, if you were abused in an institution, you may be eligible to receive compensation from the National Redress Scheme.
       

You may be able to receive compensation even when the perpetrator has passed away;

       

You may be able to receive compensation even if you have never reported the abuse to the Police;

       

You may be able to receive compensation if you suffered from serious physical abuse as a child (not sexual abuse);

       

If you were abused in an institution, you might be able to receive further compensation payment if you have received payment from the institution historically.
 We strongly recommend all survivors of child abuse contact a lawyer to explore their compensation options.
If you have been a victim of abuse and would like to speak to one of our specialist abuse lawyers about it in the strictest confidence and on a No Win No Fee basis, please complete the form below: