Christian Brothers Sexual Abuse
Koffels
The Christian Brothers and Sexual Abuse in Australian Institutions
History of Christian Brothers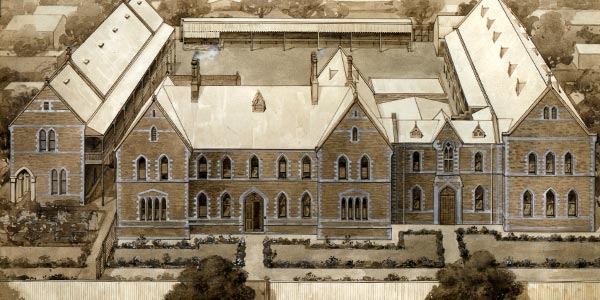 The Christian Brothers are a religious group which is part of the Catholic Church. It was founded in 1802 in Ireland to provide for poor boys education and welfare. The organisation has a long history in Australia. The first Christian Brothers travelled to Australia in 1843 and remained here until 1847. It 1868 a small group of Christian Brothers lead by Brother Patrick Ambrose Treacy arrived in Melbourne to establish a permanent presence of the Christian Brothers in Australia. As the demand for Catholic education increased, so too did the spread of the Christian Brothers institutions in Australia and the Australasian Province of the Christian Brothers was formally established in 1885. Their administration was originally based in Melbourne, before moving to Petersham (NSW) in 1897 and then to Strathfield (NSW) in 1908.
Operating for more than 100 years in Australia, the Christian Brothers has educated thousands of students. They have also operated a number of care homes for boys.
No Win No Fee Compensation Claims - Enquire Now
Royal Commission
The Royal Commission into Institutional Responses to Child Sexual Abuse made public shocking findings which identified that as many as 22 per cent of the Christian Brothers in Australia were alleged abusers. This staggering figure was second only to the allegations against the Brothers of St John of God, with the Royal Commission reporting as many as 40% of their brothers were alleged or have found to be abusers.
The Royal Commission dedicated an entire case study – Case Study 11 – to the Christian Brothers, specifically to experiences of men who were residents at Christian Brothers institutions including, Castledare Junior Orphanage, St Vincent's Orphanage Clontarf, St Mary's Agricultural School Tardun and Bindoon Farm.
However, since the Royal Commission, further startling allegations have emerged regarding the extent of abuse that occurred in Christian Brothers schools across the country.
One of the most shocking revelations is that brothers who were accused of abuse were systemically moved to different schools, rather than punished or reported to police. This collective failure of the Christian Brothers undoubtedly lead to the continuation of abuse in numerous locations, abuse that potentially could have been prevented.

St Alipius, Ballarat
The Royal Commission into Institutional Responses to Child Sexual Abuse revealed the shocking extend of abuse that occurred in the small New South Wales town of Ballart. St Alipius Primary School in Ballart was established by the Christian Brothers in 1853.
It is reported that in 1971, all male teachers and the chaplain were abusing boys at the school.
Brothers Gerald Leo Fitzgerald, Edward Dolan, Robert Best and notorious paedophile, Gerard Risdale were all identified as perpetrators of abuse.
Edmund Rice College, Wollongong
Edmund Rice College is a boys high school located in Wollongong, New South Wales. It was founded by the Christian Brothers in 1926 in Wollongong, moving to its West Wollongong Campus in 1962, where it remains to this day.
Former principal, Brother Michael Evans is alleged to have abused boys whilst he was principal of the school during the 1980s and 1990s. Incidents of abuse are alleged to have occurred in 1982 and 1984. The incidents were not reported at the time, however in 1989 they were reported to a local Catholic Priest who informed the police of the allegations and the local Bishop.
It is alleged that at the time, police declined to prosecute Brother Evans as the Christian Brothers had provided assurances that they were providing Brother Evans with counselling. Brother Evans remained as principal of the school for a further 5 years.
Shocking allegations of abuse became public in 1995. Brother Evans was said to have operated in a pedophile ring which involved Catholic Diocese of Wollongong Priest, Father Peter Comensoli.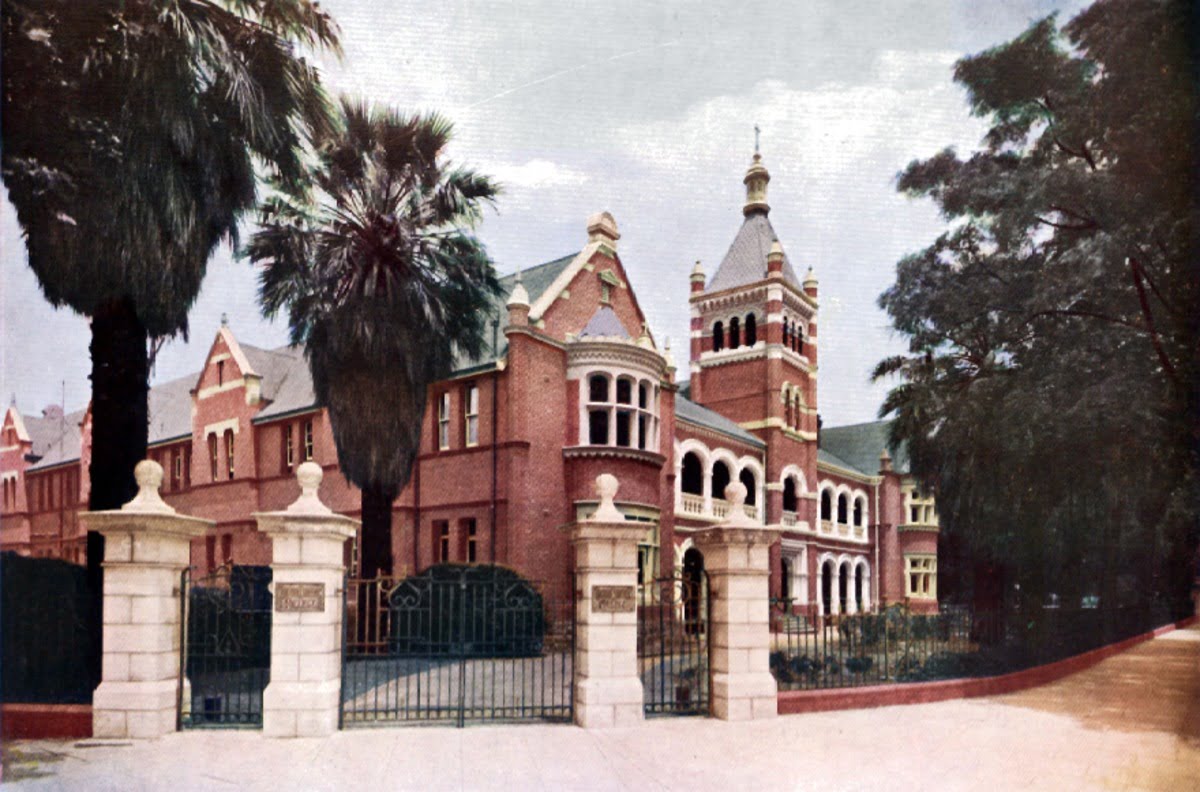 In 1995 the Wood Royal Commission into the New South Wales Police Force sensationally uncovered the operation of organised paedophile rings operating in New South Wales. The original scope of the inquiry was expanded and the paedophilia claims were examined. In Volume 5 of the Final Report, the Wood Royal Commission dedicated Case Study 3 specifically to the actions of Brother Michael Evans and Father Peter Comensoli. (Father Peter Lewis Comensoli is not to be confused with the current Archbishop of Melbourne, Peter Andrew Comensoli, who is the cousin of Peter Comensoli, and former Wollongong priest, who has not been subject to any allegations of abuse).
The report detailed that in 1994 Father Comensoli pleaded guilty to two charges of indecent assault. Brother Evans continued in his position and was eventually removed as principal in 1994. Further investigation into Brother Evans continued and a decision was made to charge him, however Brother Evans took his own life before he could ever formally be charged.
Brother Evans is not the only teacher at the school who was subject to allegations of abuse. In 2016, another former teacher of the school, Brother John Vincent Roberts, was charged with 11 charges relating to sexual abuse of a young male at the school in the late 1980s. In September 2016 he was sentenced to 10 years imprisonment, with a non-parole period of 6 years.
Local MP, Stephen Jones, a former student of the school, described the school as feeling like a "dumping ground" for paedophiles.
Brother John Vincent Roberts was allowed to teach at the school, despite at least one prior complaint of abuse at another Christian Brothers school in New South Wales.
St Patrick's College, Strathfield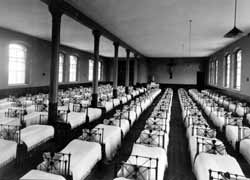 St Patrick's was established by the Christian Brothers in 1928.
Brother Michael Evans was a teacher at the school during the 1970s and is alleged to have abused a 16-year-old male student from St Patrick's College in 1979 whilst on a football camp.
Brother Michael Evans left St Patrick's and then took up the position as principal of Edmund Rice College in Wollongong, where he continued to abuse boys.
Brother Evans is not the only known abuser to have taught at St Patrick's College.
In 2017, Brother Roger King was found guilty of a number of sexual abuse offences committed at the school in the 1970s and 1980s.
In 2018, Brother Desmond Eric ("Neil") Richards, who was already serving a custodial sentence for historic abuse charges, was further sentenced to additional gaol time for offences he committed at St Patrick's in 1986 and 1987. These charges related to abuse of students who at the time, were in Years 5 and 6.
Brother Richards is first known to have abused a child in 1962. He was shuffled around a number of Christian Brothers schools and is alleged to have abused students at Christian Brothers Schools in Aulbury, Wagga Wagga, Gosford and Strathfield. Brother Richards was the principal of Christian Brothers School, St Edwards College in East Gosford in the 1970s.
---
No Win No Fee Compensation Claims - Enquire Now
---
Paying for their Sins
In 2019 it was reported that the Christian Brothers had paid a staggering amount, more than $213 million, on payments to survivors of abuse and legal expenses in the previous six years. This is said to have threatened the viability and future of the order in Australia. As a result of the Royal Commission into Institutional Responses to Child Sexual Abuse, the Christian Brothers faced an influx of claims.
List of Christian Brothers Schools in Australia
Australian Capital Territory
New South Wales
Aquinas College, Albury (now Xavier High School)
Christian Brothers College, Albury (now Xavier High School)
Christian Brothers School, Balmain (1887-1990)
Christian Brothers' School, Broadway (1843-1847)
Christian Brothers College, Burwood (1909-2009)
Christian Brothers College, Manly (now St Paul's College, Manly)
Christian Brothers' College, Newtown (1889-1970)
Christian Brothers' Technical High School, Paddington (1903-1966)
Christian Brothers College, Rose Bay (1935–1968)
Christian Brothers' Rozelle (1892-1965)
Christian Brothers' School, Macquarie St, Sydney (1843-1847)
Christian Brothers College, Tamworth (now McCarthy Catholic College)
Christian Brothers' High School, Lewisham (1891-present)
Eddy's Annexe, Corrimal
Kildare Catholic College, Wagga Wagga (previously Christian Brothers High School)
St Charles' School, Waverley (1892-1968)
St Edmund's School, Wahroonga (for visually impaired children)
St Gabriel's School, Castle Hill, New South Wales (for hearing-impaired children)
St Mary's Cathedral College, Sydney (1911-present)
St Michael's College, Wagga Wagga (now Kildare Catholic College)
St Patrick's College, Strathfield (1928-present)
St Patrick's College, Sutherland (1956-1993)
Trinity Catholic College, Goulburn (previously St Patrick's College)
Waverley College, Waverley (1903-present)
Xavier High School, Albury (previously Christian Brothers' College, Albury)
Queensland
South Australia
Tasmania
Victoria
Cathedral College, East Melbourne (closed 1995)
Chanel College (Geelong) (closed 1999)
Damascus College Ballarat (founded 1995 when St Paul's Technical College, Ballarat amalgamated with two other schools)
St Alipius Boys School, Ballarat East (closed 1976)
St Augustine's Orphanage and School, Whittington, Geelong (joined with six other organisations in July 1997 to form MacKillop Family Services)
Augustine's College, Yarraville (closed 1971)
St Joseph's College, Melbourne(Pascoe Vale and North Melbourne) (closed 2010)
St Joseph's Technical College, South Melbourneaka's Christian Brothers Technical School & St's Peter & Paul's Technical School, South Melbourne
St Leo's College, Box Hill (closed)
St Paul's Technical College, Ballarat (closed 1994, became Damascus College Ballarat)
St Thomas College, Clifton Hill (closed)
St Vincent's Orphanage and School, South Melbourne (joined with 6 other organisations in July 1997 to form MacKillop Family Services; the 1857 site continues as part of MacKillop)
Therry College, Broadmeadows (closed 1994)
St Mary's Technical School, Geelong (closed)
St Joseph's Christian Brothers College, Warrnambool (closed 1991)
Western Australia
Christian Brothers' Agricultural School, Tardun, 1928-2009
Christian Brothers College, Albany (a predecessor of St Joseph's College, Albany)
Christian Brothers College, Kalgoorlie: Joined with Prendiville College to become the co-educational John Paul College in 1984.
Patrick's College, Geraldton (joined with Stella Maris College to become the co-educational Nagle Catholic Collegein 1994)
---
No Win No Fee Compensation Claims - Enquire Now