Marriages Under the Microscope
MARRIAGES UNDER THE COVID-19 MICROSCOPE: When and where to get help.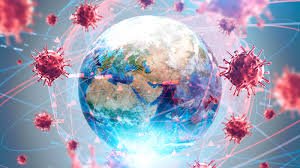 The effects on families of the lockdowns due to Covid-19 can be many and varied as we all grapple with the pressures of a life that may well have changed forever. Some will find a new closeness to family and friends, but others will find themselves in a pressure cooker of high emotions, and the reality that their relationships have not been on solid ground for some time. Anxiety, fear, lack of certainty, and enforced communal living does not help a crumbling relationship.
What can you do and how do you make a start to a better situation?
If you feel isolated in how you can deal with a home life that is in crisis, or worse, in danger, there are lots of initiatives provided by any number of government and action groups that can assist you. If you feel that you need help and support, make sure you seek out the organisations that are available to you, and that you need. That's why they are there. They are accessible by phone or video links and the counselling they provide can really help. Professionals can walk you through concerns as to your relationships at home, and your emotional well-being to cope with them. Get proper guidance to support and see you through.
In the event that you are at the point of believing that your current relationship is untenable, you should then also get professional legal advice before you make any decisions, or take action that may later be detrimental to you in future. Many people have little idea, or make wrong assumptions, as to what the law says about their personal position within that relationship. Regardless of the decisions you make going forward, make them from a well-considered position of knowledge from the start. Guidance, support, knowledge will help you to make well-grounded decisions about your security and future.
The first step is yours. Being knowledgeable about what your unique position is, can be a start. Any decisions you then make , are made in the comfort of knowing how and why you make them.
Contact Our Firm Securely or Call (02) 9283 5599