Mosman Swim Teacher – Sexual Abuse
Mosman Swim Teacher – Alleged Child Sex Abuse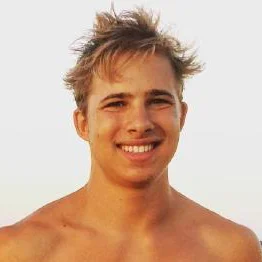 In this case the Sydney swim instructor Kyle James Henk Daniels, twenty (20) years old, has now had an additional twenty-eight (28) charges of sexual abuse laid against him in court. This has been a result of sexual abuse allegations made by students at the Mosman Swim Centre located on Vista Street in the prestigious suburb of Mosman in Sydney.
The Mosman swim teacher who was a graduate of Knox Grammar School had initially been charged with the rape of an 8-year-old girl during lessons at the pool. Since then a further six (6) students have courageously stepped forward to report sexual assault.
It was reported that Manly Local Court heard on Wednesday last that a parent had previously made a complaint. The parents complaint was in relation to Mr Daniels' alleged "inappropriate holds" of her child. Evidently this occurred in July last year but the instructor was allowed to continue to teach but under supervision.
Investigations into the initial set of charges against the swim instructor began when two girls complained to their parents. The parents subsequently notified the pool. At this point the school then suspended Mr Daniels and notified the police. Police will rely on other evidence in addition to the children's testimony. Sex Crimes Squad head Detective Superintendent John Kerlatec is in charge of the investigation.
Counsel
Our firm has been involved in many high profile cases including Knox Grammar and De La Salle College Revesby and are currently assisting many other victims of sexual abuse. We have personally counselled these victims and have thus heard their testimonies. As such, we are acutely aware of the all-encompassing suffering that the victims and their families are forced to endure. Our goal is also to raise awareness in the hope that future incidents can be warded off and/or reported. Our staff have personally witnessed the lives of so many clients shattered as a result of what they endured. In other words, we have seen first-hand the devastation that sexual assault leaves behind.
We also offer a free first consultation with an experienced lawyer under the strictest confidentiality and without any obligation to proceed.
If you would like legal counselling or advice, please call Ross Koffel on (02) 9283 5599 or email Ross at rosskoffel@koffels.com.au.
Error: Contact form not found.