Official Warned Riders Risk More Falls
An Equestrian Australia official claims she was bullied into "turning a blind eye" to serious safety concerns at an event in NSW last year where 26 riders fell from their horses, leaving two with concussion.
In a leaked letter seen by The Australian, technical delegate Corinne Henderson told EA's ­national safety officer Roger Kane the cross-country event was the "worst" she had ever seen and claimed she was directed to modify her report to portray the competition in a more positive light.
The revelation comes a month out from the coronial inquest into the deaths of teenage riders Olivia Inglis and Caitlyn Fischer, who died within weeks of each other in 2016, and as the sport is rocked by tensions over rider safety and governance.
"This was by far the worst event that I had been involved in during my two years being an ­official for Equestrian Australia," Ms Henderson wrote of the ­competition.

"The event was very poorly organised and run. Before, during and after the event I felt bullied into cutting corners and turning a blind eye … This event is the reason that I resigned from being a TD with Equestrian Australia."
In a separate formal complaint to Eventing NSW chief executive Bruce Farrar on May 28, 2018, parent Phil Horan, whose daughter Elysia fell twice at Gundagai and was close friends with Olivia , raised the alarm over the event, which he described as "shambolic" and "downright dangerous".
"What I saw on the weekend was nothing short of reprehensible," he wrote. "My daughter has been competing for over 10 years and I have never seen so many falls and refusals at any event we have ever attended.

"There were delays of up to 1.5 hours as there were so many medical attendances required. What made it worse was the arrogance and deference of the organisers," Mr Horan wrote.

"We all know the risks; however, if event organisers don't follow a strict code of conduct, there will be serious injuries or worse even deaths.

"I would ask that if EA has some jurisdiction over this event that a comprehensive inquiry be carried out to avoid a culture of unsafe practices starting to permeate the sport."
Both Ms Henderson and Mr Horan have told The Australian that a key point of contention was "the ditch", or jump No 3, which was eventually removed from the 80cm class after "multiple complaints" and after a young girl was allegedly taken away in an ambulance.
An analysis by The Australian of the Gundagai competition ­results show that of the total falls across the classes, more than a quarter were at that fence alone. Six of those were in the 80 class, which saw eight eliminations and four retirements. Twenty-two competitors failed to finish.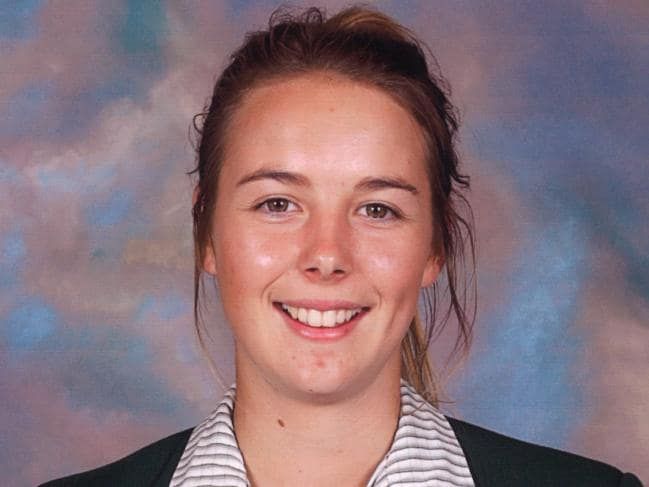 While the official Eventing NSW results reported 23 falls in cross country, an additional three falls were listed in the technical delegates' notes.
Although Elysia in fact fell twice, the event's official analysis published online shows her to have fallen only once.
In a statement, Equestrian Australia said it was "aware that concerns were raised in relation to the 2018 Gundagai Horse Trials and these concerns, like all instances where safety concerns or complaints are raised, are taken very seriously".
"EA seeks to continuously learn and improve in all aspects of policy and procedure to promote the safety of the sport," EA said.
A spokeswoman for Eventing NSW said the jump was taken out of the competition.
"Eventing NSW has had correspondence with the president of Gundagai Horse Trials and recommendations, for changes and improvements, (which) will be implemented."