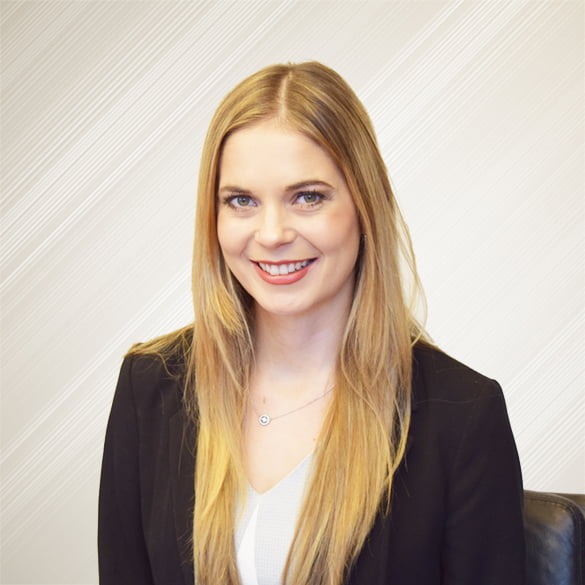 Kayla Lance
Koffels
Senior Associate
Kayla is able to exhibit calmness and understanding, our personal injury lawyer Kayla Lance comes straight to the point to ensure the utmost fairness in dealing with your matter.
VALUES
To assist and support each and every client, acknowledging their individual needs and understanding that the claims process may be a very difficult time for them. I value the importance of justice and strive to achieve the very best result for all clients.
BUSINESS
No case is the same and in order to achieve the best results, each case needs to be treated on and managed on its own individual merits. This involves a meticulous understanding of all of the relevant facts and an analytical approach to resolving the claim. There is no 
"one fits all"
 approach to successfully resolving a claim.
GLOBAL
Being able to understand, engage with and empathise with our clients enables me to be attune to their needs and lead them to a result which not only satisfies them financially but assists them in providing some emotional closure following traumatic life events. The effects of this is far-reaching and enables me to assist clients in all jurisdictions regardless of their social, cultural or economic backgrounds. Some of Kayla's work:
Personal Injury claims including Civil Liability, brain damage, sexual abuse, quadriplegia, motor accident, public liability work, common law damages and medical negligence claims.
EDUCATION
Bachelor of Laws
---